Meet the Bantam Lake Board
The Bantam Lake Protective Association, Inc. is a private nonprofit organization devoted to the preservation of Bantam Lake and its surroundings. Working with the Town of Morris, The White Memorial Foundation, DEEP, and the Torrington Area Health Dept., we strive to maintain the highest practical water quality for swimming, fishing, boating, and water and ice sports.
We invite everyone who enjoys Bantam Lake and recognizes the significance of our purpose to become a member of The BLPA. Help us help you enjoy Bantam Lake.
​
Bantam Lake
Protective Association
Meeting "Minutes"
Want to know whats going on at Bantam Lake Protective Association? Read up on our monthly minutes posted below! We'll keep you in the loop and up to speed on our latest news!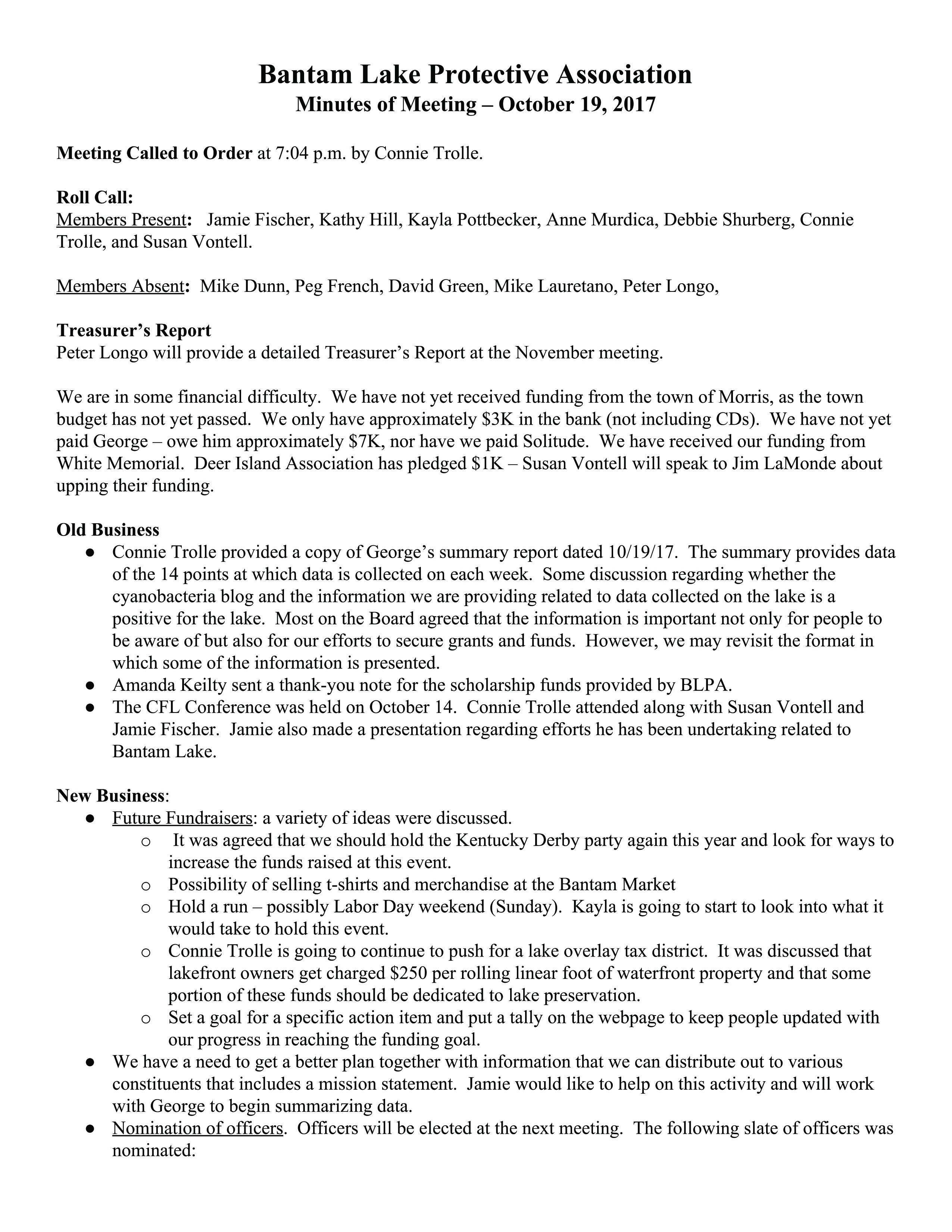 Officers
Constance Trolle, President
Ann Murdica, V. President
Devin O'Neil, Secretary
Peter Longo, Treasurer
Members
Kathy Hill
Kayla Pottbecker
Peg French
Rob Sherry
Kris Truta
Mike Lauretano
James Fischer
Ken Shailer
Caitlin Pattison
Board Meetings are the 3rd Thursday of each month.
​
View and Download the Bantam Lake by Laws Here